Tuyển dụng Senior Auditor - KAV PARTNERS
vokimvan2711
đã tạo

10:19 13-07-2022
111

lượt xem
0

bình luận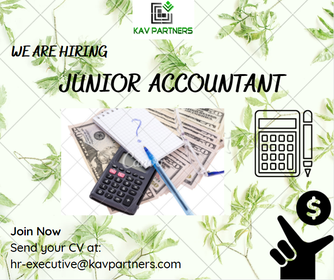 Company's name: KAV PARTNERS
KAV Vietnam Limited Company provides full outsourcing services for accounting, taxation and financial planning firms in Australia with a dedicated and dynamic team of professionals. Our team is composed of highly trained and experienced staffs with a blended mix of Australia CPAs, Associate CPAs, and Australia Degrees in Finance & Accounting and local accounting qualifications.
Job Title: Senior Accountant
Job description:
- You will work as manager of a team providing Accounting software packages whilst working with qualified and experienced Australian CPA accountants;
- Prepare Australian Accounting services;
- Preparation Australian bookkeeping, BAS, financial statements, and tax returns for various Australian entities.
- Liaise with end clients to ensure all related information is provided properly.
- Liaise with external providers to ensure workflows are achieved
- Review member work to ensure the quality control
- Assist with the day to day management of clients
Job requirements:
- Degree qualified in Accounting related areas, ie. Finance, Accounting
- Australian education and work experience required
- Excellent Microsoft Office skills required
- Excellent English communication skills - Written & Verbal
- Ability to work autonomously whilst contributing positively to the team
- High attention to detail, ability to multi-task, a sense of accountability and an eagerness to learn and support the growth of the advice business
- Professional telephone manner and writing skills
Benefits:
- Salary: Negotiable based on candidate's experience and other bonus
- Healthcare and Insurance per Labor Code as Law
- Annual company trip and company parties in the year
- 15 days annual leave per year
- Working in English professional environment and friendly
- Further information will be discussed on the interview.
All applications CVs please to: hr-executive@kavpartners.com
Contact: 033 605 7494 (Ms.Chi)
Address: 306B Hong Lac, Ward 11, Tan Binh District, Ho Chi Minh City